It's been nearly a year since Mindi earned her wings.
I've had extra time to think of many things.
It has been rough since that day in July.
When she took her wings and flew to the sky.
My memories of her are still very strong.
I still have days pondering what went wrong.
I have decided to leave town that day.
What I wish from you, is for me to pray.
There's something I'd like for you to do.
Donate a Teddy Bear in memory of Mindi-Moo.
A donation could be sent to Butterfly Brigade with DAHRT
Dedicated in memory of Mindi, from your heart.
Also, on the 4th,when a purple firework glows above,
Please yell "WE MISS YOU MINDI, OUR LOVE"!!!!!!!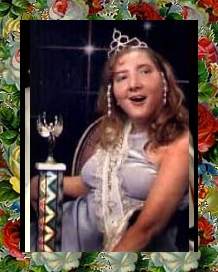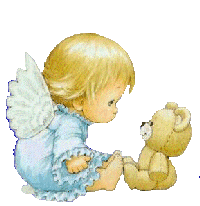 So You Want to Understand
You say to me, "It's been a year.
When will your grieving end?
Why can't you be like once you were
my smiling and happy friend?"
If you really want an answer
Though I wonder if you do,
I'll take you deep inside me
Where sadness dims the view.
First, my friend, for your sake
Come close and take my hand,
And we will pray that what I share
You won't ever have to understand.
The me you once knew is no more
It died right with my child,
A voice was stilled forever
Yet, the echo drives me wild.
You say you lost Aunt Bertha
So you have known death too,
Aunt Bertha, however, was not your child, And she was
eighty, not twenty-two.
I barely survived those first few months Coping was a
dreadful task,
I'd tell you I was doing fine
While sobbing behind my mask.
If I talked about my precious child
You turned away in fear,
You couldn't stand to see me cry
Nor would you share my tear.
I wanted you to speak of her
Please won't you say her name?
But you pretended she never was
So she died over and over again.
Oh, I see that you're uncomfortable
You no longer want my hand,
So as it was before we talked
My friend, You don't want to understand
Author Unknow

Donations in Mindi's name can be sent to DAHRT,PO Box 283,Seahurst,Washington,98062 If you prefer to pick out a bear yourself you can mail it to me and I plan to take them to Childrens Hospital on her birthday in October.