My angel always reached for the stars.
If I could have a Lifetime wish,
A dream that would come true.
I'd pray to God with all my heart for yesterday with you.
A thousand words can't bring you back, I know because I've tried.
And neither will a million tears I know because I have cried.
You've left behind my broken heart and happy memories too.
I never wanted memorys I only wanted you.
~~~ Author unknown~~
You were born, October 2, 1971, an Angel with broken wings and a heart of gold. You stole my heart the moment you were born. Little did I know at the time the mark you would leave on the world and the void you would leave when your wings unfolded and flew you home.
Don't laugh at me
Don't call me names
Don't get your pleasure from my pain
In God's eyes we're all the same
Someday we'll all have perfect wings
Don't laugh at me
Sung by Mark Wills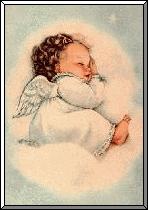 That song makes me think of you Mindi. You had to go through life being handicapped. You were born with Cerebral Palsy and had to endure the stares of others looking at you. It wasn't so much the kids that were rude, it was more like the adults.
THEY TOLD ME
Frannie Osborne
July 6, 2000
They told me when you were born that I should let you die.
That your life was of no worth and I began to cry.
You proved them wrong and fought and fought with all your worth.
You managed to extend your stay upon this wonderful earth.
They told me that your brain was dead, that you wouldn't know Mom or Dad.
That your life would be filled with nothing but bad.
You proved them wrong, you knew so much, so very very smart.
You loved your life, you loved the world, with your wonderful heart.
They told me my life would be filled with nothing but grief and sorrow.
As I cared for you, day in, day out, from today to tomorrow.
There's one thing they didn't tell me, that when your life was through
There'd be such pain in my heart, now that there was no more you.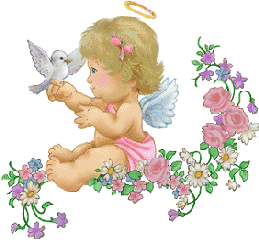 Some people come into our lives and quickly go.
Some stay for awhile And leave footprints on our hearts ...
And we are never, ever the same."

NEXT
July's Child
Fourth Of July
|