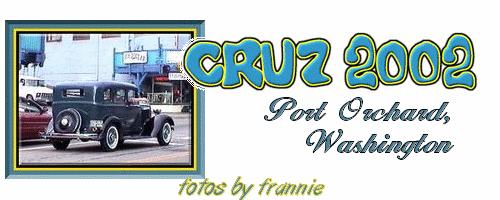 VROOMMM!!! Welcome to The "CRUZ" 15th Annual Rod, Custom & Classic show, at Port Orchard's beautiful waterfront park. It is held each year on the second weekend of August.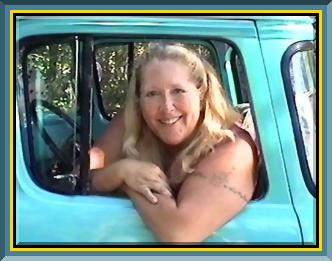 Hi! My name is Frannie. I am a recent transplant to Port Orchard so this was my first CRUZ. I enjoyed it very much. My favorite day was Saturday. Saturday evening everyone takes their car of choice (many have more than one car, as we do!) and drive the loop a few times then park thier car and watch the others drive the loop.

This is our Street Rod we took down there. Below you will see pictures I took on Saturday. The next page will be Sundays photos.